Knighton, Powys, is a small market town sitting astride the border between Wales and England. A historic town set in the lush rolling country of the Marches.
The Welsh name for the town is "Tref-y-Clawdd", the town on the Dyke. Knighton is the only town to lie on the line of Offa's Dyke, and is the home to the Offa's Dyke Centre and the mid point of the Offa's Dyke National Trail.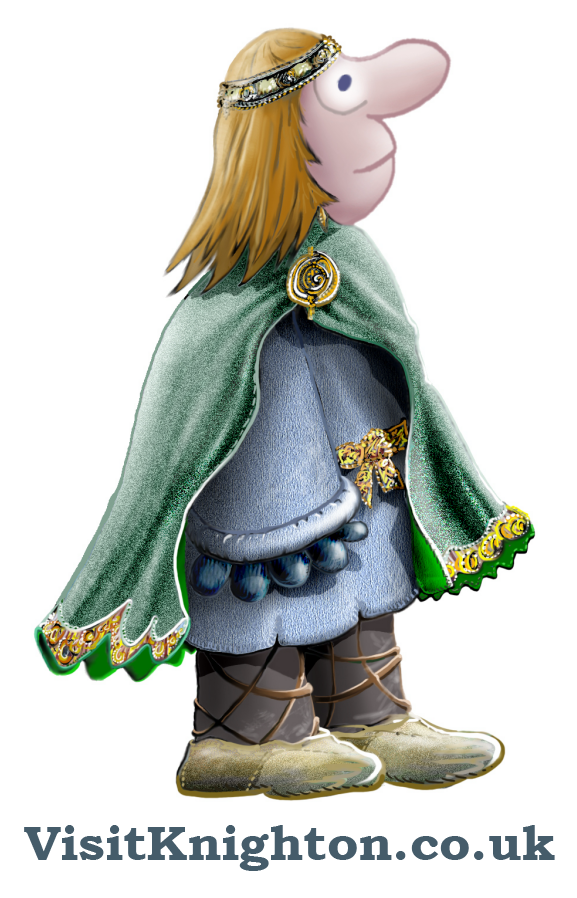 Little Offa will be showing you all around the town and will be taking trips out of Knighton to the surrounding areas. He will  show you just how much fun there is to be had here. You can follow his travels on his Facebook page
.
Knighton is an excellent location for a day trip, a short break or holiday with a wide range of places to stay. These include an award winning hotel, many cosy bed and breakfasts and farmhouse accommodation, camping, and many self catering cottages. Knighton is the perfect place for both those who want an energetic holiday or those who just want to relax. There are many places providing good food and drink.
Many people return to Knighton and surrounding areas year after year.
Exploring this remarkable landscape and its rich history is what attracts most people to the Knighton area. Knighton itself is part in Shropshire in England and part in Powys in Wales, and therefore an ideal base for exploring the Marches both sides of the border. "Marches" means border or disputed country. This part of the country certainly had a turbulent past and was governed by the Council of Marcher Lords who met at Ludlow Castle. For many years Knighton was controlled by the powerful Mortimer family from their mighty castle at nearby Wigmore.
New in 2019
The Heart of Wales Railway Line Trail, connecting all the stations along the line, opened fully this year. Use the train to travel out then walk back, just as far as you choose. Find full route details here
It's Wales' "Year of Discovery" in 2019. A good year to discover the delights of the wonderful country around Knighton!